Sedona
Red Rock Country
page 3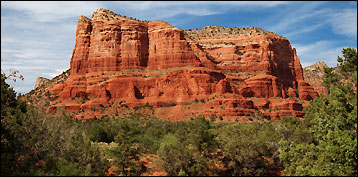 Some other
Sedona Red Rock Country
tips and insights

Red Rock Country definition
The Sedona area is just a small (but splendid) part of the vast region collectively called Red Rock Country. It extends into southern Utah, where you'll find Bryce, Zion and Monument Valley parks, all Hillman medal winners. Each has its special characteristics that make it unique.

Invigorating air
The air has a crisp, clean, invigorating quality - owing in part to Sedona's remoteness and high altitude (1400 meters or 4500 feet).

Festivals
Several major festivals take place, including those of art, film and Shakespearean persuasions.

Visitor count
Almost four million people per year visit this wonder.

Nearest major city
By car, Sedona is under two hours from Phoenix to the south and one from Flagstaff to the north.
Learn More

for Sedona Red Rock - Page 3
Learn my other
America tips & insights
America Wonders - Complete list
America wonder map
Top 10 Famous American foods


World's Top 100 Wonders
World's Top 1000 Wonders
Site map
My credentials
About my website and criteria
Reader testimonials