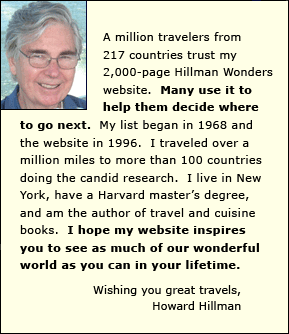 Jade Buddha Temple
page 2
More
Jade Buddha Temple
tips and insights

Active temple
The Jade Buddha Temple is a working place of worship, not just a tourist destination. You will see monks performing ceremonies and worshipers burning bundles of incense sticks.

Construction history
The temple was built in 1882 to house the jade Buddhas, but was destroyed in 1911, then rebuilt in 1918.
The reconstruction was done in the very photogenic architectural style of the Song Dynasty (960-1279).

Sacred scriptures
A complete set of sacred ancient Buddhist scriptures are stored next to the seated jade Buddha.
Learn More

for first Jade Buddha Temple page
Learn my other
China tips and insights
Wonders of China - Top 10 rankings
China Wonder location map
Chinese cuisine guide
Basic Chinese phrases with pronunciations

World's Top 100 Wonders
World's Top 1000 Wonders
Site map
My credentials
About my website and criteria
Reader testimonials