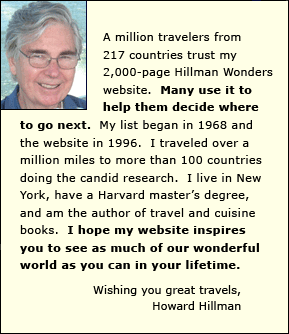 More
Oktoberfest
tips and insights

Colossal
Oktoberfest tents
There are roughly a dozen big tents (all run by breweries). Their individual seating capacities range from about 5,000 to 10,000.

Scarce seating
on weekends
Although the tents can collectively accommodate nearly 100,000 people, seating can become scarce, particularly on weekends.

Origin
The Oktoberfest began in 1810 as a royal wedding celebration. The public was invited and beer flowed freely. The local citizenry thought it was a great idea and decided to turn it into a yearly happening. It has now been around for almost two centuries.
Learn More

for first Ocktoberfest page
Know these
German tips and insights
Germany wonders - Top 10 rankings
Basic German phrases
Germany wonder map
German cuisine

World's Top 100 Wonders
World's Top 1000 Wonders
Site map
My credentials
About my website and criteria
Reader testimonials