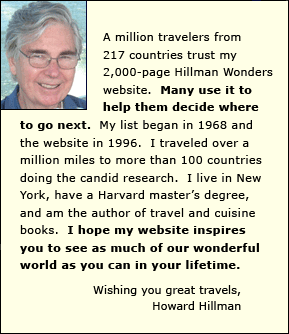 Rothenburg Old Town
page 2
More
Rothenburg Old Town
tips and insights

Driving in
Rothenburg Old Town
Don't. It's easy to explore Rothenburg on foot and many areas are pedestrian-only zones.

Rothenburg's visual
appeal created its
major weakness
In the summer, daytrippers flood the old town from about 10 a.m. to 4 p.m. I recommend staying overnight so you can enjoy the other 18 hours when the old town is relatively quiet and relaxing.

Romantic Road
A large percentage of the tourists who come to Rothenburg are on their Romantic Road trip.
Learn More

for first Rothenburg page
Know these
German tips and insights
Germany wonders - Top 10 rankings
Basic German phrases
Germany wonder map
German cuisine

World's Top 100 Wonders
World's Top 1000 Wonders
Site map
My credentials
About my website and criteria
Reader testimonials