Safari guide & driver
mistakes
Safari tips you can trust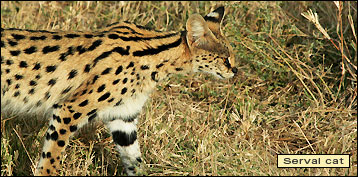 Another guide
and driver mistake


Not considering the
possibility of having
a guide-driver instead
of a guide and driver

Benefits either way
There are strong benefits in paying extra to have a separate guide and driver instead of a single guide-driver.
However, if there will be only 2 to 4 people in your vehicle, be at least aware of the several benefits in using a solo guide-driver:

Use of front passenger seat
The guide occupies the seat next to the driver. This is a choice place for viewing as you drive through the game reserves. If you have a combined driver-guide, you can alternate the use of that front seat with your vehicle mates.

Knowledge level
True, a guide specialist is usually (but not always) more apt to be more knowledgeable than a driver-guide. However, the difference in his knowledge may be valuable to only someone interested in learning academic details.

Cost
You will save money, sometimes a substantial amount.
Learn More

to see other guide & driver mistakes
Learn the other
safari mistakes


Binoculars
Booking
Cameras
Clothing
Costs
Dining
Group tours
Guides and drivers
Health and safety
Learning
Tents
Timing
Transfers
Vehicle type
Top 10 mistake rankings


Top 5 safari destinations
Kenya vs Tanzania
What it's like on a luxury safari
Big 5 safari animal list
Animal facts & tidbits
Photo by Schuyler Shepherd - CC BY-SA 2.5

World's Top 100 Wonders
World's Top 1000 Wonders
Site map
My credentials
About my website and criteria
Reader testimonials