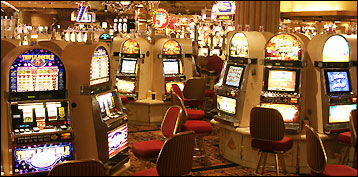 More
Las Vegas Strip
tips and insights

Night is best
The nighttime casino scene is more energetic than the daytime period because it draws a younger and more affluent clientele (retired visitors and local regulars tend to come earlier).

Why the Las Vegas Strip
is a travel wonder
True, the Las Vegas Strip night scene is artificial, ostentatious and over the top. But it's unique and eye-popping enough for every traveler to experience it at least once in his lifetime.

Many Las Vegas aspects
are not wondrous
They include:

Daytime Las Vegas Strip
Relatively lackluster

Downtown hotel-casino area
Generally uninspiring
Without the nighttime Las Vegas Strip, the name "Las Vegas" would not be on the Silver Medal list.

Hotel-casino variety
There is a hotel-casino to suit every taste and pocketbook, from budget family to stylish upscale.
Learn More

for Las Vegas tips - Page 3
Learn my other
America tips & insights
America Wonders - Complete list
America wonder map
Top 10 Famous American foods

Photo by Nadavspi - CC BY-SA 2.0

World's Top 100 Wonders
World's Top 1000 Wonders
Site map
My credentials
About my website and criteria
Reader testimonials