Best time to visit
Sydney
advice you can trust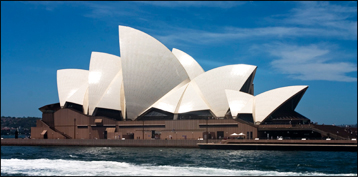 Sydney -
The best and worst
times to visit
Insights you need to know

Best times
October to November / spring
This is the overall best period. The weather is mild and you don't have the thick crowds, limited hotel availability, and wallet-thinning prices of the second best period (see below).
December to February / summer
This the second best period. It's very popular with tourists. And the famous Bondi Beach near Sydney is at its best. However, this period has some drawbacks. The popularity creates tourist crowds, fully booked hotels, and high airline fares. And temperatures and humidity sometimes become uncomfortably high.

Least desirable times
May to August / wintry period
Expect cold daytime and near-freezing nighttime temperatures (especially in June and July). And your daylight sightseeing hours will be short.

If you're also
visiting Ayers Rock,
and the Great Barrier Reef
Sydney, Ayers Rock (Uluru), and the Great Barrier Reef have different climates. When the weather is desirable in one of the three destinations, it may be undesirable in the other two. So you have to compromise. Overall, September is your best bet.

Know when to go
and not go to other
travel destinations
Click More best and least desirable times
Learn my other
Australian tips & insights
Wonders of Australia - Top 10 rankings
Australian Wonders - Map
Learn Australian slang
Australian Cuisine
Sydney photo by Jimmyharris - CC BY 2.0

World's Top 100 Wonders
World's Top 1000 Wonders
Site map
My credentials
About my website and criteria
Reader testimonials