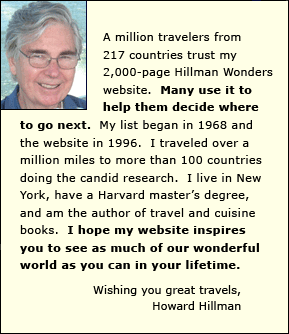 More
Mount Taishan
tips and insights

Artists
Leading Chinese artists over the centuries have painted the cloud shrouded Mount Taishan.

Name

Translation
"Taishan" means "Mount Tai" (the Chinese word "'shan" means "mountain").

Redundancy
For clarity's sake, the redundant "Mount" is added for the English translation ("Mount Taishan")

The other Taishan
The other Taishan Some travelers confuse this Taishan for the large city in Canton (Guanzhou) province that also bears the name "Taishan".

Location
Mount Taishan is in Shandong province and about 500 kilometers (300 miles) southeast of Beijing.
Learn More

for first Mount Taishan page
Learn my other
China tips and insights
Wonders of China - Top 10 rankings
China Wonder location map
Chinese cuisine guide
Basic Chinese phrases with pronunciations

World's Top 100 Wonders
World's Top 1000 Wonders
Site map
My credentials
About my website and criteria
Reader testimonials