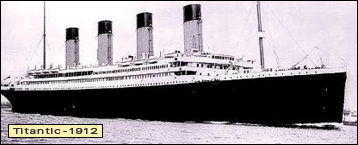 Cruise history overview
Cruise history dates back to 1800, some say earlier. But cruise history did not begin in earnest until the early 1960s. That's when the modern cruise ship concept evolved from the ships of the fading ocean liner industry.
Cruise history highlights

Jet planes - The broad introduction of jumbo jets around 1960 sank the trans-Atlantic ocean liner market. Airlines could transport you across the ocean in hours rather than days.

New Market - Visionary ocean liner industry executives looked for a new passenger market and found it in cruises. They retrofitted idle ocean liners to serve as cruise ships. Or they built them from scratch.

Vacation oriented - Cruise lines adopted and customized proven design and operational elements from ocean liners - and created new ones - to appeal to vacationers. They were successful and the cruise line business gained traction.

Broader audience appeal - Whereas ocean liners were known as a playground for the well-to-do, the cruise industry became democratic. It embraces the luxury, mainstream, and budget markets. Of the three, the middle class is its largest audience segment.

Golden age of cruising - We're in it now and it should continue for the foreseeable future.
Cruise history - Definitions

Ocean liner - Like a railroad, it is designed to transport people and cargo swiftly from point A to B. The most famous vessel in this traditional category is the Titanic (see photo above) that tragically sank in 1912.

Cruise ship - It is built to give you pleasant onboard cruising and port-of-call experiences rather than getting you rapidly from point A to B.

Cruise liner - It's an ocean liner that is deployed as a cruise ship, either part of full time. The Queen Mary II is an example.
Click button to learn
more cruise history


World's Top 100 Wonders
World's Top 1000 Wonders
Site map
Cruise Lines International Association

World's Top 100 Wonders
World's Top 1000 Wonders
Site map
My credentials
About my website and criteria
Reader testimonials