Safari camera
mistakes
page 2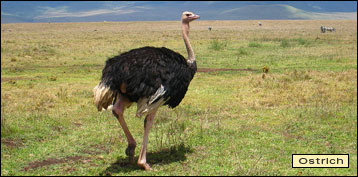 More safari
camera mistakes

Know your camera
Pre-test a new camera and master its basic features before the trip. It's too late for this education on a safari.

Memory
Take enough digital memory. My rule of thumb for safaris: Estimate how many shots you think you will take. Then, double that number - likely you'll need it.
Locally bought memory for your camera is costly and sometimes unavailable or defective.

Batteries
Bring backup batteries for your camera. And bring a battery charger and adapter that is compatible with the local current and electrical outlets.

For more tips & insights...
Click the link below to read my helpful "Top 10 Travel Photo Mistakes" pages.

Top travel photo mistakes
Learn More

to see more camera mistakes
Learn the other
safari mistakes


Binoculars
Booking
Cameras
Clothing
Costs
Dining
Group tours
Guides and drivers
Health and safety
Learning
Tents
Timing
Transfers
Vehicle type
Top 10 mistake rankings


Top 5 safari destinations
Kenya vs Tanzania
What it's like on a luxury safari
Big 5 safari animal list
Animal facts & tidbits
Photo by Chad Rosenthal - CC BY 2.5

World's Top 100 Wonders
World's Top 1000 Wonders
Site map
My credentials
About my website and criteria
Reader testimonials