Safari clothing
mistakes
page 2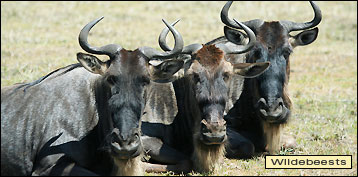 Another clothing mistake


Not dressing
for the climate

Seasons are reversed
Unlike in the northern hemisphere, June, July and August are the coldest months in the southern hemisphere.

Climate difference
The climates of Kenya and Tanzania are significantly different than South Africa's because of geography. Kenya and Tanzania are on or near the equator while South Africa is on the southern tip of Africa.

Kenya and Tanzania
The Serengeti, Ngorongoro Crater, and Masai Mara game reserves can be chilly at night. The land rises as high as 2200 meters (over a mile) above sea level. Pack a light sweater and jacket as part of your safari clothing wardrobe.

South Africa
It will be even chillier at night in the cold months in the Kruger National Park. Dress in layers. You may need gloves and a hat in addition to a thick sweater, especially for the late evening and early morning.
Learn More

to see other clothing mistakes
Learn the other
safari mistakes


Binoculars
Booking
Cameras
Clothing
Costs
Dining
Group tours
Guides and drivers
Health and safety
Learning
Tents
Timing
Transfers
Vehicle type
Top 10 mistake rankings


Top 5 safari destinations
Kenya vs Tanzania
What it's like on a luxury safari
Big 5 safari animal list
Animal facts & tidbits
Photo by Schuyler Shepherd - CC BY-SA 2.5

World's Top 100 Wonders
World's Top 1000 Wonders
Site map
My credentials
About my website and criteria
Reader testimonials