Safari dining
mistakes
page 2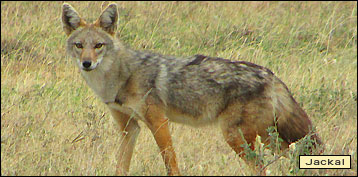 More dining mistakes


Expecting a
wide variety of
menu choices

Repeat performances
Don't be surprised if today's dish (with minor modification in name and flavoring agent) appears on tomorrow's menu in a sub-luxury lodge.

Game meat
Don't count on an extensive variety of game meat. Some animals are protected by law (unless the meat is available from a game farm or was legally hunted to cull a herd, it won't be on the menu).


Dining with
the same people
every night

Expand your experience
Occasionally ask the staff to sit you at a table with strangers. It's a good way to get to know other safari-goers - and to hear new safari stories.
Learn More

to see other dining mistakes
Learn the other
safari mistakes


Binoculars
Booking
Cameras
Clothing
Costs
Dining
Group tours
Guides and drivers
Health and safety
Learning
Tents
Timing
Transfers
Vehicle type
Top 10 mistake rankings


Top 5 safari destinations
Kenya vs Tanzania
What it's like on a luxury safari
Big 5 safari animal list
Animal facts & tidbits
Photo by D. Gordon E. Robertson - CC BY-SA 3.0

World's Top 100 Wonders
World's Top 1000 Wonders
Site map
My credentials
About my website and criteria
Reader testimonials