Safari group tour
mistakes
page 2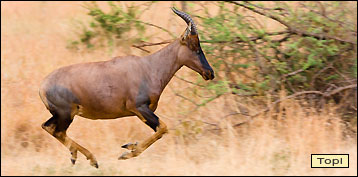 More group
tour mistakes

Unshared interests
Your safari mates may insist on spending a lot of time viewing what you are not interested in. For instance, they may be birding fanatics and you're not (or vice versa).

Delays
Your game drives may depart late because one member of your tour group oversleeps, eats a slow meal, or makes a lengthy last-minute trip to the rest room.

No way out
Once you are assigned to a particular group for a tour, there is slight chance that you will be able to switch to a different group of people. You will be stuck with them for the full duration of your safari.
Learn more group tour mistakes

to see them


Binoculars
Booking
Cameras
Clothing
Costs
Dining
Group tours
Guides and drivers
Health and safety
Learning
Tents
Timing
Transfers
Vehicle type
Top 10 mistake rankings


Top 5 safari destinations
Kenya vs Tanzania
What it's like on a luxury safari
Big 5 safari animal list
Animal facts & tidbits

World's Top 100 Wonders
World's Top 1000 Wonders
Site map
My credentials
About my website and criteria
Reader testimonials