Top 10
most-visited countries

rankings you can trust
Top 10 rankings
most visited countries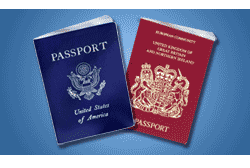 The ranking was researched and compiled by the World Travel Organization and is based on international visitors in 2009.

France


USA


Spain


China


Italy


United Kingdom


Turkey


Germany


Malaysia


Mexico
This top 10 list above ranks visitor count, not travel appeal. For the latter, click Top 10 Best Countries for Travelers.
Explore my
wonder guides to the
top 10 most visited countries

France

France. Learn about the Eiffel Tower, Louvre Museum, Versailles, and more.

USA

America. Learn about the Grand Canyon, Met Museum, New York Skyline, and more.

Spain

Spain. Learn about the Alhambra, Mezquita of Cordoba, Prado Museum, and more.

China

China. Learn about the Forbidden City, Great Wall of China, Hong Kong and more.

Italy

Italy. Learn about the Colosseum of Rome, Pompeii, Venice's Canals, and more.

United Kingdom

England. Learn about Buckingham Palace, Stonehenge, Tower of London, and more.

Turkey
Its wonders include Cappadocia, Ephesus, Hagia Sophia, and Topkapi Palace.

Germany

Germany. Learn about Neuschwanstein Castle, Rhine Valley, Rothenburg Old Town, and more.

Malaysia
Its wonders include Batu Caves, Penang, and Petronas Twin Towers.

Mexico

Mexico. Learn about Chichen Itza, Palenque, Teotihuacan, and more.
See my other Top 10 lists