Metropolitan

Travel tips you can trust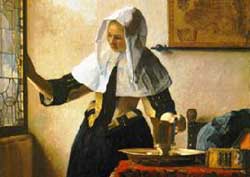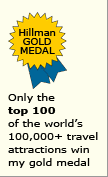 Why the
Metropolitan Museum
of Art is special
International art experts consider the Metropolitan Museum of Art in New York City to be one of the world's two greatest all-around art museums (the other being the Louvre).
Metropolitan Museum
tips and insights

World's second
most popular museum
The Met attracts about 6 million visitors per year. Only the Louvre Museum is Paris draws more.

Art treasures galore
The Metropolitan Museum's masterpieces cover a 5000-year span. Presentation is excellent - most artworks are positioned and lit skillfully to maximize viewer appreciation.

American Art
As expected, the Metropolitan Museum houses the preeminent collection of American art. The celebrated artists include Eakins, Homer, Remington, Sargent and Tiffany.

European Art
However, it's in European art that the Metropolitan Museum excels the most. You can view an extensive number of European masterpieces including those by Botticelli, Breugel, Cezanne, Degas, Gauguin, El Greco, Manet, Monet, Rembrandt, Rubens, Van Gogh, Velazquez and Vermeer (see above picture for his "Young Woman with a Water Jug").

Other acclaimed collections
The Greek, Roman and Egyptian art collections in the Metropolitan Museum are also widely heralded, as are those on African, Chinese and Japanese art. Outstanding object-theme exhibits include arms & armor, costumes and musical instruments.

Allow sufficient time
You could easily spend several days exploring the vast and varied Metropolitan Museum.

Museum's link
Click Metropolitan Museum of Art for its website.

Location in America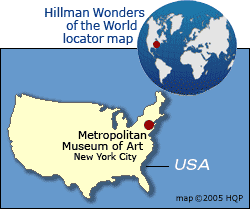 Learn my other
America tips & insights
America Wonders - Complete list
America wonder map
Top 10 Famous American foods


World's Top 100 Wonders
World's Top 1000 Wonders
Site map
My credentials
About my website and criteria
Reader testimonials