Neuschwanstein
Castle
Travel tips you can trust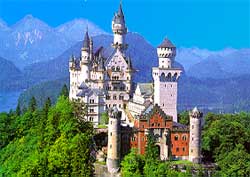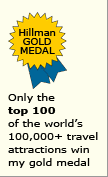 Why
Neuschwanstein Castle
is special
Neuschwanstein Castle is one of the world's most fanciful, recognizable and controversial buildings.
Neuschwanstein
Castle tips and insights

Whimsical appearance
Neuschwanstein Castle is a bizarre castle conceived by the "Mad King" Ludwig II of Bavaria, Germany. It was built in the 19th century but was designed as a fanciful recreation of medieval castles dating back to the 12th century (when bows and arrows rather than wall-smashing canon shells ruled).

Disneylike
When you look at the photo of Neuschwanstein Castle, it's easy to surmise that Walt Disney's theme-park castles were inspired by Ludwig's fairy-tale design.

Interior
The interior is just as whimsical as the exterior. Highly skilled craftsmen fashioned ornate rooms influenced by scenes from operas by Richard Wagner (Ludwig was his patron).

Unfinished
Decorative work on many unfinished rooms in Neuschwanstein Castle was abruptly and permanently halted in 1886 when Ludwig drowned in a nearby lake. Some historians say Ludwig committed suicide, others that he was assassinated by political foes.

Today
Neuschwanstein Castle is a museum and popular tourist destination.

Location in Germany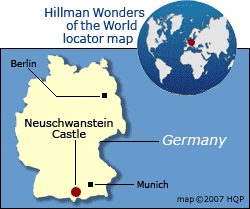 Know these
German tips and insights
Germany wonders - Top 10 rankings
Basic German phrases
Germany wonder map
German cuisine

World's Top 100 Wonders
World's Top 1000 Wonders
Site map
My credentials
About my website and criteria
Reader testimonials