Wonders
of Vietnam
Travel tips you can trust
Vietnam Wonders map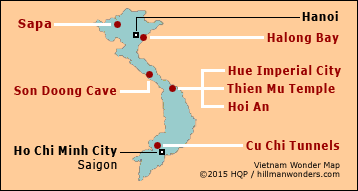 The Seven Wonders of Vietnam

Halong Bay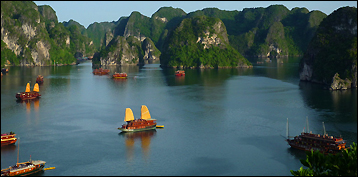 Over 1600 jagged limestone islands and islets thrust boldly up from the bay, creating a fascinating natural wonder. See these eye-catching formations up close on a day or overnight cruise aboard junk-like boats.

Hue Imperial City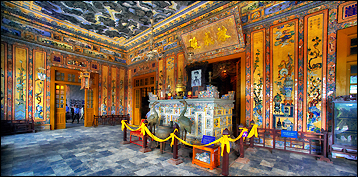 It was the seat of Vietnam's last dynasty (1802 to 1945). Although much of Hue Imperial City was destroyed during the Vietnam War, some key buildings have been rebuilt, giving you a sense of the site's past grandeur.

Hoi An Old Town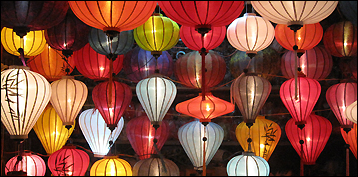 This central Vietnam gem is best known for its silk lanterns that colorfully glow at night - and for the picturesque old buildings lining the river that capture Hoi An when it was a thriving international trading port.

Sapa
This remote northern mountainous region of Vietnam boasts photogenic rice terraces as well as hill tribes who still wear their traditional colorful ethnic attire. Sapa the town is also interesting.

Cu Chi Tunnels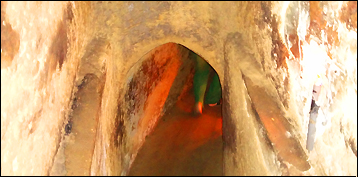 The vast network of the Cu Chi Tunnels was used effectively by the Vietcong during the Vietnam War to quarter its soldiers and store weapons. Today the tunnels are a major tourist attraction for Saigon visitors.

Thien Mu Temple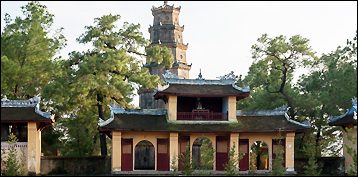 The temple's 7-tiered pagoda dates back to 1605. It is the dominant structure in the Thien Mu Temple complex, which also has shrines and gardens. The religious site overlooks the Perfume River.

Son Doong Cave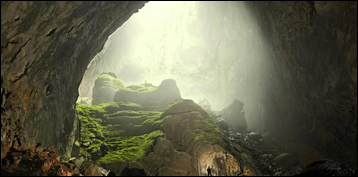 It is the world's biggest (but not longest) cave and wasn't discovered until 2009. A 40-story building could fit into its tallest room. There are controversial plans to construct a cable car system through the cave.
Halong Bay photo by Jeremy Couture - CC BY 2.0
Hue photo by Aleksey Gnilenkov - CC BY 2.0
Hoi An photo by Felixtriller.de - CC BY 2.0
Sapa photo by Konstantin Krismer - CC BY 3.0
Cu Chi Tunnels photo by Bertconcepts - CC BY 2.0
Temple by CEphoto/Uwe Aranas - CC BY-SA 3.0
Son Doong photo by Nguyen Tan Tin - CC BY 2.0


World's Top 100 Wonders
World's Top 1000 Wonders
Site map
My credentials
About my website and criteria
Reader testimonials