Yosemite
National Park
Travel tips you can trust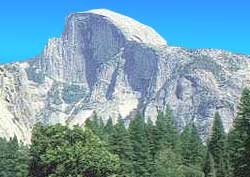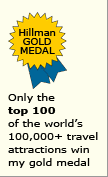 Why
Yosemite National Park
is special
Its valley is bounded by sheer mountain cliffs, towering falls, and a forested valley floor. The combined scene is one of nature's most inspired creations.
Yosemite National Park's
Top 5 must sees
These are the attractions in Yosemite National Park that impress visitors the most. Each is described below.

Half Dome
The icon of Yosemite National Park (see photo). Tip: It's best photographed in the afternoon sun.

El Capitan
This steep-sided peak soars almost 1,100 meters (nearly 3,600 feet) above the Yosemite National Park valley floor.

Bridalveil Falls
The 188-meter (620-foot) high Bridalveil Falls gained its name because winds push its falling water around, creating a plunging gossamer spray.

Yosemeti Falls
It is one of the world's highest falls, the equivalent of a modern 240-story building. Although it appears to be a single entity, it is a combination of three sequential falls.

Mariposa Groves
This the home of Giant Sequoias, the world's biggest and oldest botanical life form. One sequoia tree is 2,700 years old, dating back to the seedling days of the Roman Empire.
Location in America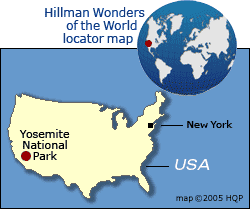 Learn More

for Yosemeti tips - Page 2
Learn my other
America tips & insights
America Wonders - Complete list
America wonder map
Top 10 Famous American foods


World's Top 100 Wonders
World's Top 1000 Wonders
Site map
My credentials
About my website and criteria
Reader testimonials