Mistakes Hawaiian
resort guests make
page 2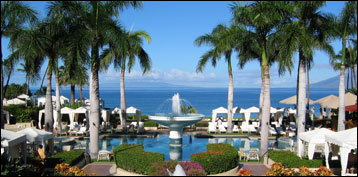 More
common mistakes
Hawaiian resort guests make

Being reticent in asking the
front desk for a better room
assignment.
Front-desk staffers have leeway in deciding who gets the good and not-so-good accommodations in a given room category. They tend to give the preferable one to the guests who demonstrated that they appreciate better rooms by the fact they asked.

Not letting a resort know that you
will be on your honeymoon or
celebrating an anniversary
Most resort managers love to go the extra mile for these types of guest by, for example, giving them a complimentary upgrade or extra perks.

Not asking whether your room
will likely suffer from external noises
that could affect your sleep
Distractions include sounds from delivery trucks, street traffic, and loud nightclub music from within or outside the resort.

Being "conventionalized"
Ask the reservationist whether the resort is hosting a convention or large business group during your desired dates. Conventioneers and business groups diminish the vacation atmosphere you seek.
Learn more guest mistakes

for Mistakes Guest Make - Page 3
Learn my
Hawaiian tips and insights
Best Hawaiian resorts
Links to all luxury resorts
Mistakes resort guests make
The islands' best cruise lines
The islands' cuisine
The island's volcanoes
Hawaii Visitors & Convention Bureau

World's Top 100 Wonders
World's Top 1000 Wonders
Site map
My credentials
About my website and criteria
Reader testimonials