Famous Balinese
beverages
Food tips you can trust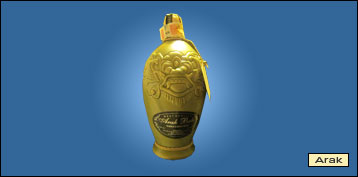 Famous
Balinese
beverages

Alcohol
It is more widely available in Bali than in Indonesia in general because over 90% of Balinese are not Moslems.

Traditional alcoholic beverages
They have been around for ages.

Tuak
Sweet palm wine with low potency.

Brem
Sweet non-distilled rice-based drink with modest potency.

Arak
Distilled rice-based drink with strong potency.

Relatively recent additions
These rapidly become popular.

Beer
This brew is Bali's best-selling alcoholic beverage.

Coffee
Bali grows one of the world's best coffee beans in the rich, mellow, moderate-acid style.
Also learn these Indonesia
food tips and insights ...
Indonesian cuisine
Balinese cooking - First page

Photo by Li Tsin Soon - CC BY-SA 2.0

Rankings
Peasant recipes
World wonders
Also read
Site map
About me and my credentials
About my website
Reader testimonials
Email me your opinion