More South African
food tips and insights
pointers you can trust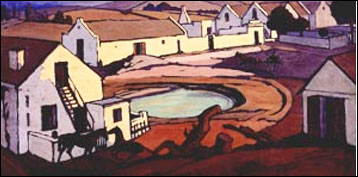 Other
South African cuisine
tips and insights

Rainbow cuisine
South African cuisine is an exciting melting pot that incorporates cooking styles and ingredients of three continents - Africa, Asia and Europe. Some call it the rainbow cuisine.

A land of plenty
Although most of the nation is too arid and lacks sufficiently fertile soil to be agriculturally generous, some sizeable South African areas are cornucopias with thriving farms, orchards and ranches. And the sea yields an abundance of fish and shellfish.

Braai
This is South Africa's name for barbecuing, an entrenched outdoor "sport" that has become a national pastime. Neighbors compete among themselves for who's-best bragging rights.

Atchar and chutney
They are two of the most popular flavoring agents and were adopted from India and the East Indies.

The future
Following the California example, local chefs are launching a special cuisine that emphasizes fresh, local ingredients simply cooked to preserve natural flavors and nutrients.

Best city for gourmets
It's easily Cape Town, the creative capital of South Africa.

Learn more
about South Africa
Click blue links
to open my other
South Africa pages
Food and wine
Top 10 South African foods
South African wine
South African cuisine history
Travel wonders
Top 7 wonders of South Africa
Painting by Jacobus Hendrik Pierneef

Rankings
Peasant recipes
World wonders
Also read
Site map
About me and my credentials
About my website
Reader testimonials
Email me your opinion