Paul Gauguin cruise
top 5 shore activities
#3 to #5

for top activities #1 and #2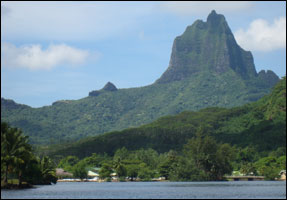 Island exploring


Moorea
Moorea is renowned for its Opunohu Bay, Cook's Bay, and Belvedere Lookout while Bora Bora's gems are its lagoon and two central peaks. See them from a helicopter or tour bus - or from your rented bike, scooter, ATV, or automobile - or with your hiking boots.

Adventure rides
Take adventure rides on outrigger canoes and four-wheel off-road vehicles.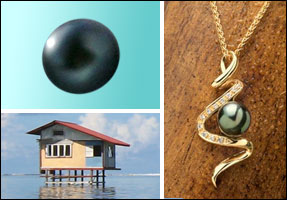 Shopping


Black pearls
Shopping for black pearl jewelry is a major tourist sport. Prices range from cheap (for very defective pearls) to astronomical (for jewelry made with top-grade pearls and designed by premier designers). The photo montage above shows a black pearl, an over-water pearl farm hut, and a pendant (designed by Tahia Collins, whose jewelry is sold on the Paul Gauguin).

Pareo
This is the traditional dress wrap of the Polynesians. Les Gauguines (members of the onboard staff) will gladly instruct you how to tie your pareo into several dress styles.


Tropical farm touring


Pearl farms
French Polynesia is the birthplace of the black pearl. A tour will show you how the pearl is cultivated in an oyster - and how it slowly develops - and why it is dark-hued instead of pearly white.

Pineapple and
vanilla bean farms
You learn how these tropical culinary products are grown and processed.
Learn More

for top 5 activities #1 and #2
Learn my other
Paul Gauguin cruise tips & insights
Why the Paul Gauguin is special
Not right for you?
Top 5 experiences - Onboard
Top 5 experiences - Shore
Special tips for lovers
Pre- and post-cruise resorts
Dinner menu selections
Itinerary maps
Deck plans
More tips & insights
Click Paul Gauguin for its website.

World's Top 100 Wonders
World's Top 1000 Wonders
Site map
My credentials
About my website and criteria
Reader testimonials