Altamira
Cave Paintings
Travel tips you can trust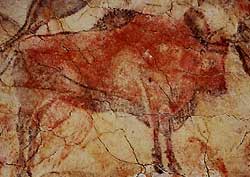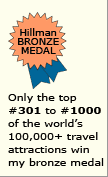 Why the
Altamira Cave Paintings
are special
The large prehistoric paintings and engravings on the ceiling of the Altamira Cave are so impressive that they have been dubbed the Sistine Chapel of the Stone Age.
Brief history of the
Altamira Cave paintings

Early history
They were drawn sometime between 16,500 and 14,000 years ago. Then, cave life came to an abrupt halt. A landslide sealed the Altamira Cave entrance, preserving the Paleolithic artwork.

19th century
The cave was discovered in 1868 by a hunter. No one noticed the ceiling images until 1879 when a young girl spotted them. Her nobleman father formally announced their existence. Some leading experts accused him of forgery because they felt that the artwork was too skilled for Stone Age humans. He would eventually lose face.

20th century
In 1902, after the father passed away, the scholarly world realized that the illustrations were authentic.
Location in Spain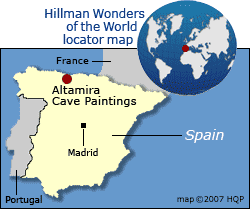 Learn More

for next Altamira Cave page
Know these
Spain tips and insights
Wonders of Spain - Top 10 rankings
Spain wonder map
Basic Spanish phrases
Spanish cuisine


World's Top 100 Wonders
World's Top 1000 Wonders
Site map
My credentials
About my website and criteria
Reader testimonials