Avila Walls
Travel tips you can trust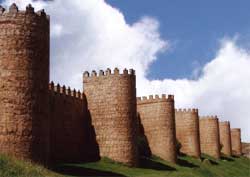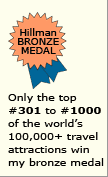 Why the
Avila Walls
are special
The Avila Walls are among the longest, best-preserved, and most beautiful city walls in the world. They completely surround the old town. They were built in the 11th and 12th centuries to defend against the Moors.
Walls of Avila
tips and insights

Dimensions
The Avila Walls are 2.5 kilometer (1.5 mile) long - and average 12 meters (40 feet) high and 3 meters (10 feet) thick.

Towers and gates
The walls are punctuated with 88 towers and nine gates. The Alcazar and San Vincente are the most photogenic gates.

Wall walk
You can walk along the top of the Avila Walls for a view of the town and countryside.

Best vantages
The Avila Walls are best viewed outside the walls (see photo). For an admirable vantage, visit the Cruz de los Cuatro Postes site a short drive across the river.

Other highlights
Although the walls are the town's biggest draw, other worthy attractions exist. They include the Cathedral, the San Vicente Basilica, and the Convent of Saint Theresa (named for the famous home-grown mystic).

Close to Madrid
In summer, Avila's climate is cooler than Madrid's, luring the latter's citizens. Avila's proximity to Madrid makes it a pleasant day or weekend trip out of hot Madrid. However, Avila, being higher in altitude, is undesirably colder in the winter.

Location in Spain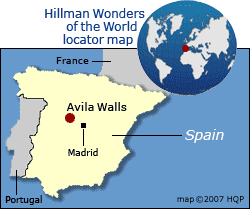 Know these
Spain tips and insights
Wonders of Spain - Top 10 rankings
Spain wonder map
Basic Spanish phrases
Spanish cuisine


World's Top 100 Wonders
World's Top 1000 Wonders
Site map
My credentials
About my website and criteria
Reader testimonials