Royal Palace Madrid
Travel tips you can trust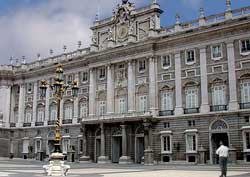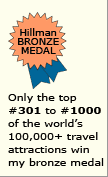 Why the
Royal Palace Madrid
is special
The 18th century Royal Palace Madrid has rooms adorned with sumptuous furnishings and magnificent artworks.
Royal Palace Madrid
tips and insights

Top attractions

Throne Room
It's the Royal Palace's star space. The frescoes by Tiepolo and the silver-lined red velvet walls captivate the eye.

Other must-sees
They include the Armory, Banquet Room, and Pharmacy.

Official, but not the
de facto royal residence
Although the Royal Palace Madrid is the official residence of the current king, he doesn't live there. He resides in the smaller Zarzuela Palace a short distance from Madrid. Alfonzo III was the last king to call the Royal Palace Madrid his home. In 1931, he abdicated and was exiled.

Avoid the crowds
To avoid long ticket lines and crowded rooms during the peak tourist season, be among the first to enter the building in the morning - or come midday just past noon (when the bulk of your competition eats or takes siestas).

Location in Spain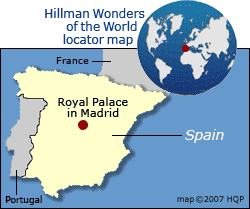 Learn More

for next Royal Palace Madrid page
Know these
Spain tips and insights
Wonders of Spain - Top 10 rankings
Spain wonder map
Basic Spanish phrases
Spanish cuisine


World's Top 100 Wonders
World's Top 1000 Wonders
Site map
My credentials
About my website and criteria
Reader testimonials