Salamanca Old Town
Travel tips you can trust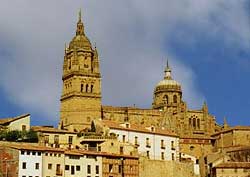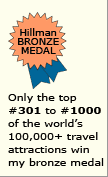 Why
Salamanca Old Town
is special
The golden sandstone buildings of Salamanca Old Town create a delightful townscape. And, the main square (Plaza Mayor) is one of the most appealing in the world.
Salamanca Old Town
tips & insights

Plaza Mayor
It is the heart and soul of Salamanca. Plaza Mayor is lined with photogenic arcades and tempting tapas bars and restaurants.

Linked cathedrals
Salamanca has two connected cathedrals, named the "old" and "new" one. The latter was finished in the early 1700s, so "new" is relative. The photo shows the critically acclaimed domes of the two cathedrals

University quarter
This is another must-visit. One of the universities dates back to the early 1200s. The college students are nowadays so numerous that they significantly shape the lifestyle and economy of Salamanca Old Town. Their youthful spirit is contagious, affecting locals and visitors alike.

Location in Spain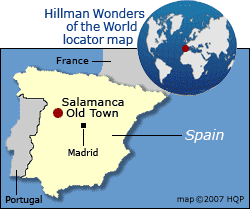 Learn More

for next Salamanca Old Town page
Know these
Spain tips and insights
Wonders of Spain - Top 10 rankings
Spain wonder map
Basic Spanish phrases
Spanish cuisine


World's Top 100 Wonders
World's Top 1000 Wonders
Site map
My credentials
About my website and criteria
Reader testimonials