St Peter's Basilica
Travel tips you can trust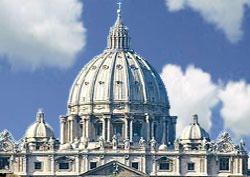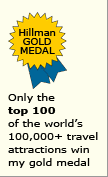 Why
St Peter's Basilica
is special
Basilica di San Pietro is the mother church of the world's one billion Roman Catholics. This Vatican City house of worship is one of mankind's supreme artistic-architectural accomplishments.
St Peter's Basilica
tips and insights

Construction history
St Peter's Basilica was erected some 500 years ago over the foundations of the old St Peter's Basilica, which was built in the 4th century over the tomb of St Peter.

Multiple designers
Many great minds in the first 100 years (beginning in 1506) designed St Peter's Basilica, yet the composite result is so elegantly harmonious that it seems to be the inspiration of a single genius.

Michelangelo
Of all its creators, Michelangelo made the most significant contributions. Not only did he sculpt the graceful Pieta marble statue and designed the stunning 133-meter (435-foot) high dome, he served for nearly two decades as the chief architect of St Peter's Basilica.

Bernini
Another key contributor was Bernini. He designed the magnificent altar canopy as well as the authoritative frontal facade of St Peter's Basilica. The quadruple colonnades that stylishly line St Peter's Square (actually an ellipse) were also Bernini's creation.
Know my other
Vatican tips and insights
Vatican Overview
Vatican Overview - Page 2
St Peter's Basilica
Sistine Chapel
Vatican Museums
Vatican Museums after hours tour
St Peters Square

World's Top 100 Wonders
World's Top 1000 Wonders
Site map
My credentials
About my website and criteria
Reader testimonials