Yangtze River Cruise
Cruise tips you can trust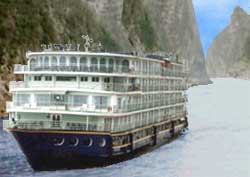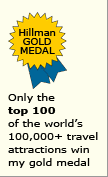 Why a
Yangtze River Cruise
is special
The Yangtze River cruise offers 3 memorable highlights: Three Gorges, Shore Excursions, and Three Gorges Dam. I discuss them on pages 2 and 3.
When to go on a
Yangtze River cruise
Timing makes a big difference.

Ideal months
April, May, September and October

Usually hot
June to August

Wintry
November to March
Routes and direction

Most popular route of a
Yangtze River cruise
It runs between Chongqing and Yichang. The length is 660 kilometers (410 miles) - about 10% of the Yangtze River's length.

Downstream
vs. upstream
A downstream Chongqing to Yichang voyage (4 days, 3 nights) costs a little more than its upstream equivalent, but it saves you a day of travel.
About the ships

Their quality ranges
from poor to fine
You have a choice of several dozen Yangtze River cruise ships. Some are first rate, some are middling, some are cramped "rust buckets". Generally, you get what you pay for.
Learn my other
Yangtze Cruise tips and insights
Why it's special
Best 5 boats
When to go + Routes
Three Gorges + Shore excursions
Three Gorges Dam
What it's like aboard
More tips & insights
Top 10 Wonders of China
Chinese cuisine
Visit the China National Tourist Office website

World's Top 100 Wonders
World's Top 1000 Wonders
Site map
My credentials
About my website and criteria
Reader testimonials