More Azamara Quest
activities
Cruise tips you can trust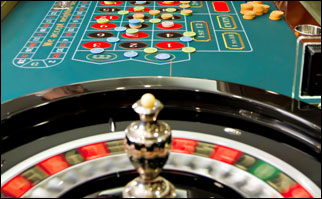 Partial list of
other activities

Shore excursions
A selection is available in each port. And some are led by officers and are free.

Onboard tours
The chef leads a galley tour and, sometimes, the captain plays host on the bridge.

Gaming
The Azamara Quest casino embraces slots, craps, roulette, and poker

Enrichment programs
They include port destination lectures, dance and language classes, wine and spirit tastings, and cooking demos.

Internet
You can surf in the IConnection computer center - or in your cabin via a wireless connection (you must sign up for this service).

Passengers get-togethers
The ship helps guests meet like-minded guests (such as bridge players or LGBT's) by arranging special-interest events and announcing the times and locations in the daily bulletin.

Board games
You'll find a variety, including Scrabble and chess. And on a large scale, there's shuffleboard.

Contests
They're regularly scheduled, including trivia games on various topics.

Television
Watch films and major American and British newscasts in the comfort of your cabin.

Reading
interesting books (you check them out on the honor system).
Learn my other
Azamara Quest tips & insights
Why ship is special
Dining
Lounges and bars
Pool, spa, and fitness
More activities
Staff
Cabin photo gallery
Cabin facts
Deck plans
More tips and insights
Ship fact sheet
Click Azamara Club Cruises
for the cruise line's website.

World's Top 100 Wonders
World's Top 1000 Wonders
Site map
My credentials
About my website and criteria
Reader testimonials