Caribbean
cuisine insights

Food tips you can trust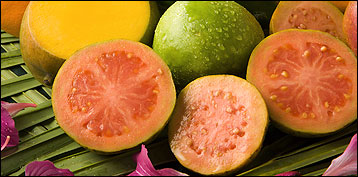 More
Caribbean cuisine
tips & insights

Popular Caribbean
cooking ingredients
I group the following cooking ingredients by their cooking/eating use, not by their botanical classification.

Fruits
Banana, lime, mango, papaya, pineapple, pumpkin

Vegetables
Beans, breadfruit, callaloo, chayote, cherimoya, chili, coconut, garlic, jicama, okra, onions, plantain, rice, taro, yam, yucca

Seafood
Conch, crab, lobster, ocean fish (fresh and salt-dried), shrimp 

Meat
Beef, chicken, pork, goat

Herbs & spices
Allspice, chili, cilantro, (coriander), curry, ginger, nutmeg, pimiento

European effect
An island's cuisine is noticeably influenced by its major European cultural heritage. For example, islands like Martinique and St Barts have a decided French culinary style. For the same reason, the prevailing European culinary personality in Santo Domingo and Puerto Rico is Spanish, those in Aruba and Bonaire are Dutch, and those in Barbados and Grenada is British.

Geological influence
Some Caribbean islands were created by coral while the rest was formed by volcanoes. The latter type island grows better fruits and vegetables because volcanic-based soil is richer than coral-based soil.
Also learn about these
Caribbean tips and insights
Caribbean food
Famous Caribbean food - A to K
Famous Caribbean food - L to Z
Caribbean cuisine history in brief
More tips & insights
Caribbean travek
Best Caribbean Islands to visit
Best Caribbean cruises
Photo by JWalsh - PD

Rankings
Peasant recipes
World wonders
Also read
Site map
About me and my credentials
About my website
Reader testimonials
Email me your opinion