Polynesia
facts and tidbits
pointers you can trust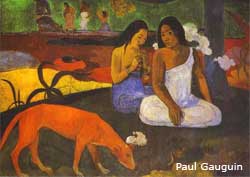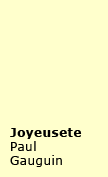 Polynesia

Geography
Polynesia is the largest and internationally the most famous of the three Nesia segments. Click page two to learn about Nesia.

Areas
Polynesia is more than French Polynesia. It covers a broad Pacific Ocean expanse shared by a number of nations. The seven best-known areas are:

American Samoa


Cook Islands


Easter Island


French Polynesia


Hawaii


Tonga


Western Samoa
For a perspective view:

New Zealand
Is it Polynesian? Some people say yes, others, no. I'm with the latter group. True, Polynesian islands were settled, populated, and cultured by ancient Maoris from New Zealand. And, 15% of today's New Zealand population is Maori. However, that country lacks the tropical and geological feel of what is generally regarded as Polynesia by travelers.

Kon-Tiki
In 1947, the Norwegian Thor Heyerdahl sailed from South America to Polynesia in his Kon-Tiki reed boat to prove that Polynesia was settled by pre-Columbian South Americans. His theory sank in 1990 when DNA testing proved that the Polynesians' forbearers migrated from Asia.

Tattoo
That word and the elaborate tattooing art form originated in Polynesia.
Learn More

for next Polynesia Facts page
More Polynesia tips and insights
French Polynesia
French Polynesia - Intro
Bora Bora
Moorea
Nuku Hiva
Fatu Hiva
Ua Pou
Hawaii
Hawaii Volcanoes NP
Na Pali Coast
Waimea Canyon
Other Polynesian areas
Easter Island
Aitutaki Cook Islands
Upolu Western Samoa
Vava'u Tonga
More Polynesia pages
Polynesia wonder map
French Polynesia map & tips
Interesting facts and tidbits
Polynesia photo gallery
Gauguin painting gallery

World's Top 100 Wonders
World's Top 1000 Wonders
Site map
My credentials
About my website and criteria
Reader testimonials