Galapagos Islands
travel tips you can trust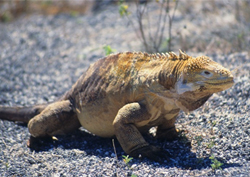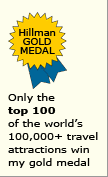 Why the
Galapagos Islands
are special
The Galapagos Islands of Ecuador are remote. They are some 1000 kilometers (600 miles) off the South American mainland.
As Charles Darwin discovered, this geographical isolation enabled Galapagos Island creatures to slowly evolve into new versions of themselves, ones that are found nowhere else on earth.
Nearly all the 60,000 plus travelers who visit the Galapagos Islands take a Galapagos cruise to see the fascinating wildlife.
Read my
Galapagos Cruise Guide
I created a 30-page Galapagos Cruise Guide to introduce you to this unique adventure. Here are examples of what you will learn:

Galapagos rankings
Click best Galapagos cruise ships to learn which cruise ships rank highest. I also rank the top 5 Galapagos Islands and the top 5 wildlife.

Helpful Galapagos tips
My tip pages include how to select the best boat and the best time to go to the Galapagos. I also have tip pages on cost & booking and itineraries as well as on what to pack and getting there. You'll also learn pointers on snorkeling and diving in the Galapagos.

Galapagos wildlife
photo galleries
There are four of them showing strange looking creatures. Click photo gallery 1 to view the first one.

What it's like on a
luxury Galapagos ship

I created ten pages describing the Celebrity Xpedition cruise ship in words and pictures. This section includes deck plans, cabin photos, dining, and onboard and ashore activities, and more.

More insights
My other pages includes a brief bio on Charles Darwin and a list of interesting Galapagos facts and tidbits.
Location map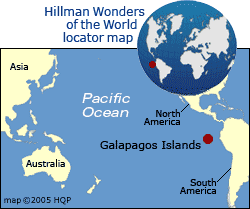 Photo by Derek Keats - CC BY 2.0

World's Top 100 Wonders
World's Top 1000 Wonders
Site map
My credentials
About my website and criteria
Reader testimonials