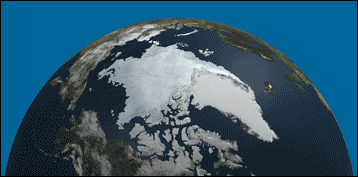 Other Artic cruise
tips and insights

Unpredictable weather
Don't be surprised if your captain has to make a last-minute change in the itinerary or shore excursion landing. Weather rules the Arctic.

Arctic pests
Biting insects run rampant in most Arctic cruising regions. Bring repellant.

Health
Forget about taking an Arctic cruise if you are not physically fit and in good health. Some shore excursions are challenging and ships are sometimes great distances from a hospital and emergency evacuation service.

Clothing
As in Antarctica, you need to dress in many layers. Your parka and other outer clothes should be waterproof and windproof. And wear thermal underwear. You also need rubber Wellington boots for stepping out of a Zodiac boat into calf-deep cold water (some Arctic shore excursion sites don't have docks).

The Arctic is
very international
Denmark, Finland, Iceland, Norway, Russia, Sweden, and the USA share it.

The big difference between
the Arctic and Antarctica
Antarctica is mainly land mass, Most of the Arctic above the Arctic Circle is a deep sea blanketed by ice.

Midnight sun
This summertime treat extends your daylight sightseeing hours, which max on June 21st.
Learn More

for Arctic cruise - Page 1

for Arctic cruise - Page 2
Learn these
cruise tips
Best cruise lines by category
29 cruise lines - descriptions
Top 10 destinations
Cabin selection
Cruise costs
Booking advice
Shore excursions
Cruise pros & cons
Cruise dining insights
Family cruising
Cruise etiquette
Ship communications
Cruise industry - facts
More cruise tips/insights
Photo credit: NASA Goddard Space Flight Center
Cruise Lines International Association

World's Top 100 Wonders
World's Top 1000 Wonders
Site map
My credentials
About my website and criteria
Reader testimonials