Baltic cruise tips
pointers you can trust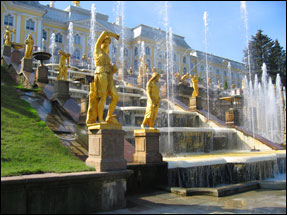 Helpful insights

What to expect
in the Top 5 ports
Sightseeing

Great: St Petersburg, Copenhagen, Stockholm, Tallinn
Middling: Helsinki
Taxis & public transportation
Very good
English
Widely spoken except in St Petersburg
Local hospitality
Superb

Where you start and end
your Baltic cruise makes
a big difference
Some cruisers can save airfare by beginning and ending their Baltic cruise in non-Baltic ports likes Amsterdam and Dover. There are trade-offs. Such cruises add sea days. And, there's the risk of encountering a North Sea storm, even if your ship takes the Kiel Canal shortcut.
Cruising from Copenhagen or Stockholm eliminates those drawbacks.

Official currencies
In the Best 5 Cruise Port countries:
Denmark: Danish Krone
Estonia: Estonian Kroon
Finland: Euro
Russia: Russian Euro
Sweden: Swedish Krona
The US Dollar and especially the Euro are widely accepted except in St Petersburg. Generally, your best bet is to use a credit or debit card.

More helpful cruise tips
Click Hillman Cruise Guide to read my 14-page Cruise Guide. It's filled with cruising advice on:

Cruise booking


Cabin selection


Shore excursions


Dining


Costs


Etiquette


Family cruising


and more
It saves you time, money, & disappointment.


Most popular pages
Best Baltic cruises
Baltic cruise- When to go
Baltic cruise - More pointers
Top 5 Baltic ports of call
St Petersburg
Copenhagen
Stockholm
Tallinn
Helsinki
Other Baltic cruise ports

What it's like on a
luxury Baltic cruise ship
Silver Whisper

World Wonders - Top 100 rankings
World Wonders - Top 1000 list
My credentials
About my website and criteria
Reader testimonials
Site map