Best time to visit
Mexico City
advice you can trust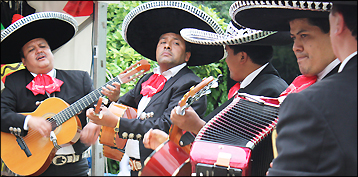 Mexico City -
The best and worst
times to visit
Insights you need to know

Best times
April and May
These two months boast the year's warmest temperatures. It doesn't rain much. Days are often sunny. Daylight sightseeing hours are long.

Least desirable times
December and January
Although day time temperatures are around 20°C (70°F), temperatures can fall to about 5°C (40°F) at night.
Mexico City's infamous smog is worst in wintertime.
Daylight hours available for sightseeing are limited.
On the positive side, rainfall is very light.
July and August
This is the rainiest period of the year. And the city is flooded with tourists, generating long waiting lines at the popular attractions.

More insights
No annual weather extremes
Mexico City rarely suffers from summer heat waves and freezing winters.
Holidays
Avoid the Christmas and Easter periods unless you have a particular reason for experiencing them. Domestic and international tourists flood Mexico City during these times.

Know when to go
and not go to other
travel destinations
Click More best and least desirable times
Learn my other
Mexico tips & insights
Wonders of Mexico
Acapulco
Calakmul
Chichen Itza
Copper Canyon
Mitla
Monte Alban
Natl Mus of Anthropology
Palenque
Parque la Venta
San Miguel de Allende
Taxco
Teotihuacan
Uxmal
Related pages
Mexico wonders - Top 10 rankings
Mexico wonder map
Basic Spanish phrases for travelers
Mexican cuisine
Mexico photo by Cowbite - CC BY-SA 2.0

Visit Mexico - Official tourism website

World's Top 100 Wonders
World's Top 1000 Wonders
Site map
My credentials
About my website and criteria
Reader testimonials