Honeymoon cruises
Cruise tips you can trust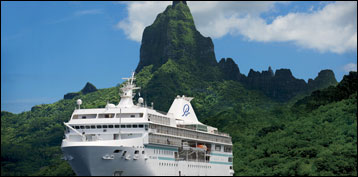 Click links
for my candid
honeymoon cruise advice

Honeymoon cruise

Honeymoon cruise tips to learn:

Why you should make sure the ship staffers know you're on a honeymoon.

Why a pre-cruise stay is better for honeymooners than a post-cruise stay.

Why a disparity between your new married name and your maiden-name in your passport can cause a serious problem.

Honeymoon cruise

Cruise weddings to learn:

Why you should consider a cruise wedding.

The essential difference between a shipboard and a destination wedding.

How a cruise wedding coordinator can help you.

How much a cruise wedding can cost you.

Popular programs related to cruise weddings.
Click links for my
romantic cruise advice

Read it because ...
The advice is relevant to honeymoon cruises.

Best 5 destination rankings
Can you name the 5 winners?

The 5 most romantic cruise ships
Can you name the 5 winners?

Mistakes romantic cruisers make
You'll learn the hidden
repercussions of these mistakes

Booking the wrong period

Not asking your travel agent about the likely profile of your fellow passengers

Booking a standard cabin

Not making restaurant reservations ahead of time for tables for two

Not learning the basics if you are a cruise novice

Honeymoon cruise advice
Honeymoon - Special tips
Honeymoon - Weddings tips
Honeymoon - Home page
Romantic cruise advice
Best 5 cruise destinations
Best 5 cruise ships
Mistakes romantic cruisers make
Paul Gauguin Cruises
CLIA - Industry's cruise association

World's Top 100 Wonders
World's Top 1000 Wonders
Site map
My credentials
About my website and criteria
Reader testimonials