Best 5
romantic cruise
destinations
rankings you can trust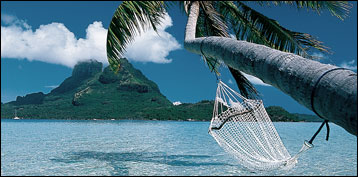 The five most romantic
cruise destinations
Criteria: The cruise destination must be romantic and, at the same time, have a well-developed cruise tourism infrastructure.

Polynesia
French Polynesia is its best part of Polynesia. It boasts the beautiful and romantic islands of Bora Bora and Moorea. It's also home to the world's most romantic cruise ship, the Paul Gauguin. Note: French Polynesia's most famous island - Tahiti - is overrated.
Learn more


Wonders of Polynesia

Mediterranean
Its many romantic ports include Capri (Italy), Dubrovnik (Croatia) and Venice (Italy). Other famous ports-of-call include Barcelona (Spain), Monte Carlo (Monaco), and Saint Tropez (France).
Learn more


Mediterranean Cruise

Hawaii
Like Polynesia, the Hawaiian Islands are of volcanic origin and are blanketed with lush tropical greenery. Oahu is the most famous island, but Kauai and Maui are the romantic standouts.
Learn more


Hawaiian Cruise

Greek Islands
Here it's easy to fall in love with the islands and the person you're with. This is particularly true on Santorini, Mykonos, and Corfu Islands.
Learn more


Wonders of Greece

Caribbean
It has several dozen distinct tropical islands waiting for you. The best includes Barbados, British Virgin Islands, Jamaica, St Barts, and St Lucia.
Learn more


Caribbean Islands

Romantic cruise advice
Best 5 cruise destinations
Best 5 cruise ships
Mistakes romantic cruisers make
Honeymoon cruise advice
Honeymoon - Special tips
Honeymoon - Weddings tips
Honeymoon - Home page
Paul Gauguin Cruises
CLIA - Industry's cruise association

World's Top 100 Wonders
World's Top 1000 Wonders
Site map
My credentials
About my website and criteria
Reader testimonials