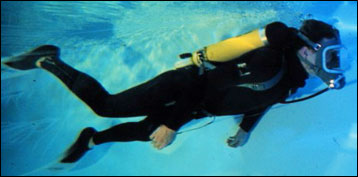 More
Tubbataha Reef
tips and insights

Dive boats
You take a live-aboard dive boat. Usually, the tour is 5 nights and 6 days. You normally need to book months, if not years ahead. Dive boats and berths are limited and demand is high.

The site

Tubbataha Reef consists of two small, flat, sandy, modest-sized lagooned atolls. Most of the land is submerged at high tide.

These atolls have no harbors or docks – and anchoring is forbidden (to protect the reef). All boats must use designated moorings away from the shore.

Swells and winds sometimes disturbingly rock smaller live-aboards – so it's wise to book one of the larger, broader-beamed vessels.

Recent history
Prior to 1988 when Tubbataha Reef became a government-protected marine park, the corals were severely scarred by dynamite, cyanide and other destructive fishing techniques. Today, this underwater wonderland has nearly recovered to its former glory.
Learn More

forTubbataha Reef - Page 1
Learn my other
Philippine tips and insights
Top 7 Philippine Wonders
Philippine wonder map
Philippine wonder photo gallery
Best time to visit Manila
Banaue Rice Terraces
Chocolate Hills
Mayon Volcano
Pamalican Island
Taal Volcano
Tubbataha Reef
Underground River
Honorable mentions
Batad & Bangaan terraces
Banaue Rice Terraces photo gallery
Banaue Festival photo gallery
Country facts & tidbits
Learn Filipino/Tagalog phrases
Philippine cuisine
Philippine Department of Tourism
WOW Philippines

World's Top 100 Wonders
World's Top 1000 Wonders
Site map
My credentials
About my website and criteria
Reader testimonials