Barbados
Caribbean tips you can trust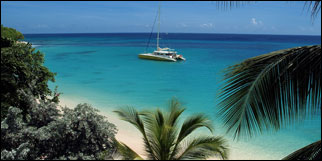 Why
Barbados
is special
It has held onto its British heritage to the point that it is nicknamed "Little England".
Barbados's heritages

Two
British is the main one - and traditions like afternoon tea and cricket matches are firmly entrenched.
The African heritage is also evident in many forms, including food and festivals.
Hurricanes

Few
Because Barbados sits in the far southern Caribbean, few hurricanes strike it.
Barbados's coasts

Three
The island is triangular, creating three coasts. Each has its own character.

West Coast
Many quality beachfront resorts reside here because it has gorgeous white-sand beaches and it is located on the leeward (non-windy) side of the island. Bridgetown, Barbados' main city, is at the southern end of the West Coast.

East Coast
The cliffy and rocky seascape is stunning, but it can be quite windy. It lacks great swimming beaches but has many first-rate diving and snorkeling sites.

South Coast
This well-populated Barbados region has resorts and beaches, but not as classy as found on the West Coast. Nightlife is lively.
Learn More

for more Barbados tips
Location map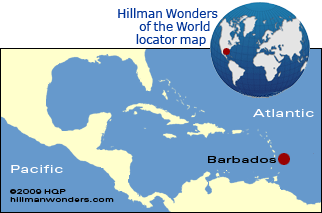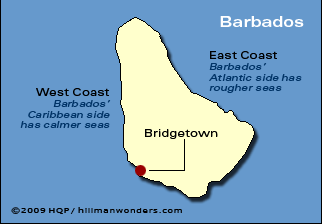 Learn my other
Caribbean Island tips
Top 10 Caribbean Islands

Jamaica


St Barts


St Lucia


British Virgin Islands


Barbados


Bahamas


St Martin / St Maarten


Aruba


Cayman Islands


Dominican Republic
Best time to go
Best islands for sports
Best islands for resorts
Best islands for family resorts
Best islands in 8 other categories
How to pronounce island names
Caribbean Island locator maps
Caribbean Islands - home page
Best Caribbean cruises
Famous Caribbean food
Seascape photo is the property of the Barbados Tourism Authority-UK and is used with permission.

World's Top 100 Wonders
World's Top 1000 Wonders
Site map
My credentials
About my website and criteria
Reader testimonials