Top 10 travel
health mistakes
advice you can trust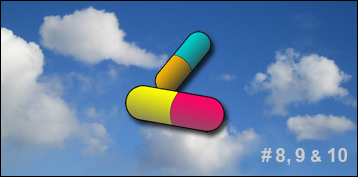 Top 10 rankings
Travel health mistakes #8, 9, and 10

Using inadequate skin protection

Sun screen
Travelers walk around outdoors a lot. That's why you need to put it on before (not after) you are outdoors during the peak solar hours (10am to 3pm). To be adequately effectiive, your sun screen product should have a SPF rating of 30 or higher. And you need apply it liberally and every two hours.

Insect repellent
The product should be at least 30% DEET in content. Some mosquitoes bite in the daytime, others at night, depending on the geographical region. Ask locals about the type of mosquito they have.

Abrasions
Don't just put a band aid on a cut. You risk infection and possibly a viral intrusion. First wash the wound and apply an anti-bacterial ointment.

Wearing the wrong shoes

Blisters
As a traveler, you are going to be doing a lot of walking, so wear comfortable, broken-in shoes to prevent blisters.

Sole
Be sure your shoes have good-grip soles to keep you from slipping and getting injured as you walk down steps and along cobblestone streets on rainy days.

Doning a baseball cap on sunny middays

Baseball cap vs wide-breamed hat
The first shields your face, but not your sun-burn prone neck. A wide-breamed hat protects both your face and neck in the midday sun when ultra-violet light is strongest.
Click


for mistake #1
See my other Top 10 lists


Man Made Wonders
Natural Wonders

Wonders of Africa
Wonders of Asia
Wonders of Europe
Wonders of North America
Wonders of South America


Bizarre Festivals
Carnivals
Classical Music Festivals
Film Festivals
Rock/Pop/Jazz Festivals

Adventure Travel Books
Art Museums
Best Cities for Travelers
Best Countries for Travelers
Car Race Events
Dive Destinations
Explorers
Houses of Worship
Most Famous Beaches
Most Visited Cities
Most Visited Countries
Movies with Travel
Romantic Islands
Sights in the Sky
Sports Events
Travel Health Mistakes
Travel Photo Mistakes
Travel Photo Selfies
Travel Pre-Trip Mistakes
Travel Safety Mistakes
Travel Songs on Cities
Travel Theft Mistakes
US National Parks
World Cuisines



World's Top 100 Wonders
World's Top 1000 Wonders
Site map
My credentials
About my website and criteria
Reader testimonials