Top 10 travel
health mistakes
advice you can trust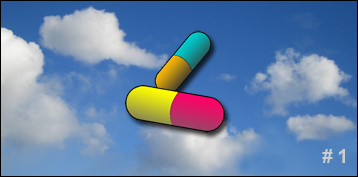 Top 10 rankings
Travel health mistakes

Unaware of airplane cabin health issues


Playing culinary "Russian roulette"


Lacking sufficient medical insurance


Not packing a first-aid kit


Not minimizing jet lag


Not bringing extra prescription pills


Skipping needed vaccinations and pills


Using inadequate skin protection


Wearing the wrong clothes


Overestimating your physical abilities

My advice on
travel health mistake #1

Unaware of airplane cabin health issues

Germs left by previous
passengers on surfaces
could make you sick
I don't mean to alarm you, but airplane cabin pathogens are real and abundant. Here are a few tips to consider:
Bring and use antibacterial hand wipes to sanitize the surfaces you will touch. Consider using them on your

seat-belt connector

table tray

food-service tray

armrests

remote control

seat-recline button

window shade. And use one to wipe your skin after you've handled a magazine in the seat-back storage pocket.
Also use the wipes on lavatory fixtures including knobs and buttons. Use a tissue to lift the toilet seat.
Remember that antibacterial hand wipes kill germs, not viruses. So wash your hands with soap thoroughly and often.
During the flight, avoid touching your face - especially your mouth, nose, and eyes.
Be sure that your pillow and blanket come in freshly packed bags to ensure they have been cleaned. And your head-rest cloth should be unsoiled and unwrinkled.

Cramped economy section
leg room can cause health-
related problems
At its worst, you risk Deep Vein Thrombosis, a blood-clotting condition that is potentially fatal.
Do these exercises on long flights:

Walk about the cabin once every hour.

While sitting, raise and lower your toes then your heels off the floor in a rocking motion (without causing excessive muscle strain). Repeat this sequence about ten times. And do it again every half hour or so.

Cabin air is dry
The low humidity dehydrates your body. So drink plenty of water and go light on dehydrating liquids like alcohol and sugary beverages.

Cabin ventilation
The closer you sit to the front of the plane, the better the ventilation. The last rows of the plane have the poorest ventilation.

The stranger in the adjoining seat
If he shows symptoms of having a bad cold, flu or other illness, don't hesitate in asking the flight attendant to switch you to another seat. Explain the reason why.
Click


for travel mistakes #2, 3, and 4
See my other Top 10 lists


Man Made Wonders
Natural Wonders

Wonders of Africa
Wonders of Asia
Wonders of Europe
Wonders of North America
Wonders of South America


Bizarre Festivals
Carnivals
Classical Music Festivals
Film Festivals
Rock/Pop/Jazz Festivals

Adventure Travel Books
Art Museums
Best Cities for Travelers
Best Countries for Travelers
Car Race Events
Dive Destinations
Explorers
Houses of Worship
Most Famous Beaches
Most Visited Cities
Most Visited Countries
Movies with Travel
Romantic Islands
Sights in the Sky
Sports Events
Travel Health Mistakes
Travel Photo Mistakes
Travel Photo Selfies
Travel Pre-Trip Mistakes
Travel Safety Mistakes
Travel Songs on Cities
Travel Theft Mistakes
US National Parks
World Cuisines
top_10_travel_theft_mistakes



World's Top 100 Wonders
World's Top 1000 Wonders
Site map
My credentials
About my website and criteria
Reader testimonials