Top 10
safari mistakes
Safari tips you can trust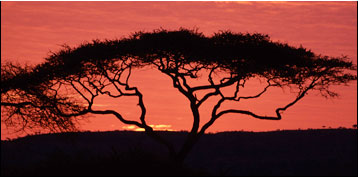 Safari mistake
categories 1 to 6

Group tours

If you book a group tour on less than a luxury or high-quality one, you risk suffering vehicle mates who uncessantly talk, argue, tell bad jokes, irritatingly laugh, whatever.



Cost

Spending too little is a common safari mistake. Your adventure is a once-in-a-lifetime experience, so you could later regret it if you skimp. When planning your adventure, make the most of it.



Timing

During the middle of the day, many mammals take shelter in the bushes and tall grasses. Early morning and late afternoon are the best game-viewing times.



Vehicle type

A tour in a minivan may make you feel like a sardine in a can - and your ride will be bumpy and your view, obscured.



Guides and drivers

People who drive their own vehicles miss out. Much of their attention is focused on driving, not on looking for wildlife.



Heath and safety

Some visitors forget to pack eye drops. Carry them, particularly if you wear contact lenses. Air carries fine-particle dust.


Safari Mistakes #7 to 10

to read them
Learn the other
safari mistakes


Binoculars
Booking
Cameras
Clothing
Costs
Dining
Group tours
Guides and drivers
Health and safety
Learning
Tents
Timing
Transfers
Vehicle type
Top 10 mistake rankings


Top 5 safari destinations
Kenya vs Tanzania
What it's like on a luxury safari
Big 5 safari animal list
Animal facts & tidbits
John Storr - PD

World's Top 100 Wonders
World's Top 1000 Wonders
Site map
My credentials
About my website and criteria
Reader testimonials