Top 10 travel
health mistakes
advice you can trust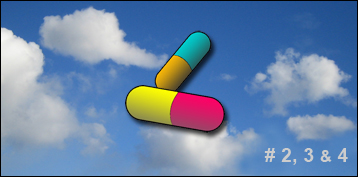 Top 10 rankings
Travel health mistakes # 2, 3 and 4

Playing culinary "Russian roulette"


Skip unpasteurized
dairy products
These include milk, yogurt and ice cream.

Be careful
about Fresh fruits
Don't eat them unless they are thick-skinned and you have thoroughly washed them with bottled water and peeled them yourself. Even then, you take a slight risk.

Avoid raw and under-cooked
meats and vegetables
Do the same for thoroughly cooked food if it has been left sitting on a serving table too long or at a too-low temperature.

Select an eating
place carefully
Eat only in clean, reputable dining establishments. And above all, avoid street vendors.

Watch what
you drink
Local water and iced beverages are a prime source of diarrhea and other travel-related illnesses in many countries. So drink only bottled water. And never brush your teeth with hotel tap water unless you are positive that the hotel treated that liquid.

Lacking travel medical insurance

The risk of not having
sufficient medical insurance
for your trip abroad is immense
Medical care costs for locals can be relatively low but expensive for foreign visitors. And the uninsured might have to pay, for example, $50,000 or more for an emergency evacuation.

Ask your medical insurance
company if it fully covers your
medical expenses abroad
First, inquire how will and will not be covered on your trip. For instance, you might not be covered while riding a motor bike.
If there are exposure gaps, ask if you can buy supplemental travel medical insurance to eliminate those exclusions. If that's infeasible, buy the coverage from one of the large travel insurance specialist organizations. That's what I do.

Not packing a first aid kit

Basic items include

Band aids

Tweezers

Scissors

Antibiotic ointment (e.g., Neosporin)

Pain reliever (e.g., Tylenol)

Allergy remedy (e.g., Benadryl).
Click


for mistakes #5, 6, 7
See my other Top 10 lists


Man Made Wonders
Natural Wonders

Wonders of Africa
Wonders of Asia
Wonders of Europe
Wonders of North America
Wonders of South America


Bizarre Festivals
Carnivals
Classical Music Festivals
Film Festivals
Rock/Pop/Jazz Festivals

Adventure Travel Books
Art Museums
Best Cities for Travelers
Best Countries for Travelers
Car Race Events
Dive Destinations
Explorers
Houses of Worship
Most Famous Beaches
Most Visited Cities
Most Visited Countries
Movies with Travel
Romantic Islands
Sights in the Sky
Sports Events
Travel Health Mistakes
Travel Photo Mistakes
Travel Photo Selfies
Travel Pre-Trip Mistakes
Travel Safety Mistakes
Travel Songs on Cities
Travel Theft Mistakes
US National Parks
World Cuisines
top_10_travel_theft_mistakes



World's Top 100 Wonders
World's Top 1000 Wonders
Site map
My credentials
About my website and criteria
Reader testimonials